Cellular Repair Oil Complex Organic & All Natural | Best Derma Anti-Aging Face & Skin Moisturizer For Men and Women | For Scars, Acne, Wrinkles, Fine Lines , Uneven Skin Tone Care & Hair Treatment
 Essential Skin Oils Anti Aging Face & Skin Moisturizer w/Avocado, Almond Oil,  GrapeSeed Oil, Moringa Oil, Rosehip Oil,  Argan Oil, Carrot Seed Oil, Raspberry Oil and Vitamin E A CQ10
Cellular Repair Oil Complex combines the most effective skin oils into one bottle; providing your skin with the best anti-oxidants, vitamins, and minerals for a clear smooth complexion.
✔ BEST NATURAL OIL COMBO FOR CLEAR SKIN – Skin Beauty Solutions combines 11 natural oils, antioxidants, vitamins and minerals to make complexion silky smooth. This formula moisturizes your skin while evening out your skin tone leaving you with a radiant, bright glow.
✔ DIMINISHES WRINKLES & FINE LINES – The combination of Olive Squalene, Jojoba, Rosehip and Red Raspberry oils with Vitamin A penetrates your skin deeply to regenerate dead cells by stimulating the dermis, thus reducing signs of aging giving your skin a youthful shine while making it feel soft and rejuvenated.
✔ FIGHTS AGE-CAUSING FREE RADICALS – Rich in antioxidants, Vitamin E, moringa oil and the natural coenzyme CoQ10 protect your skin from pollution, UV rays, and environmental toxin damage. CoQ10 also supplement collagen production.
✔ TIGHTENS LOOSE SKIN – Not only does this age serum lifts and tightens your skin helping you get rid of double chins, excess fat and sagging but it also nourishes and makes your skin look firmer and healthier thanks to olive, almond and grapeseed oils with their protein, potassium and zinc content.
✔ FOR BOTH OILY & DRY SKIN – Carrot Seed oil balances oily and dry skin for a more toned look. Grapeseed oil smooths dry, rough skin, while avocado oil is an acne and blackhead remover in oily skin.
Do you really need to use different solutions for different skin problems?
Your skin is your body's first line of defense. Each day, it confronts attacks from the sun's UV rays, air pollutants, extreme weather and temperatures, and free radicals. It isn't safe from internal changes due to aging, either.
The result: wrinkles, fine lines, dark spots, and uneven skin tone. If you have oily skin, you can be prone to acne and blackheads. And if your skin is dry, it can be rough and flaky especially in the cold. But if you're a combination of both…
This unique formula includes a rare mixture of Vitamins A (Retinyl Palmitate) and E dl-Alpha Tocopherol, Coenzyme Q10, and 11 natural oils, ensuring relief from all skin and facial concerns regardless of your skin type.
For skin aging, Olive Squalene, carrot seed, moringa, jojoba, rosehip, and red raspberry oils, with Vitamin E and CoQ10, help fight free radicals that cause fine lines and wrinkles. Vitamin A stimulates collagen production to slow down the normal aging of collagen and elastin.
Acne, blackheads and other oily skin problems are taken care of by the monounsaturated fatty acids in moringa, avocado, rosehip, and jojoba oils, and Vitamin E. Meanwhile, argan, apricot, olive, almond and grapeseed oils hydrate dry skin to prevent roughness and promote softness.
On top of these, our Cellular Repair Oil Complex gives additional benefits:
✔ A neutral smell that's pleasant for both women and men
✔ Perfect consistency, not runny or too thick
✔ Absorbs fast and well into your skin
✔ Works effectively even on sensitive skin
✔ Uses a dropper so you get just the right amount for each use
Get your complete facial and skin treatment in just one bottle.
Olive Squalane Oil balances oil production, providing just enough moisture to keep the skin clear and healthy.
Avocado Oil contains potassium, lecithin, and many other nutrients that can nourish and moisturize the skin
Almond Oil keeps your skin cells healthy and protects your skin from UV radiation damage,
GrapeSeed Oil contains high levels of linoleic acid, and doesn't clog pores, it is a commonly used moisturizer for acne-prone and sensitive skin.
Moringa Oil protects your skin against free radicals, reducing the visible signs of aging, such as fine lines and wrinkles.
Jojoba Oil has anti-inflammatory properties which help to tame chaffing and chapping, reduce redness caused by drying, ease the effects of eczema and rosacea, and keep skin calm and comfortable.
Rosehip Oil promotes skin regeneration and can improve skin flexibility, permeability, skin texture and even reduce the appearance of acne scars or stretch marks.
Argan Oil packed with omega fatty acids, vitamin E, and linoleic acids, all of which work to lightly moisturize your skin, soften dry patches, and even reduce acne.
Apricot Oil contains high fatty acids, vitamin E and A which can be used to moisturize and nourish dry and mature skin.
Carrot Seed Oil, helps to heal dry, chapped and cracked skin. It also balances the moisture in skin and well conditions the hair.
Red Raspberry Oil  is rich in vitamin A, vitamin E, and essential fatty acids. These ingredients are nourishing and moisturizing to the skin.
Vitamin E (Alpha Tocopherol) is a powerful antioxidant that is effective at reducing UV damage in skin.
Vitamin A stimulates fibroblasts—the cells responsible for developing tissue that keeps skin firm and healthy
Coenzyme Q10  helps build collagen which helps improve skin elasticity, reduce wrinkles, and increase skin moisture
Product Reviews (verified purchase)
:*¨¨*:•. •:*¨¨*:•  Must Have!!!  – By Liz Soto
I bought this for my face, but after getting this on my lips, I saw an amazing improvement on how my lips felt as well. I tried every chap stick on the market, and just love how this feels on my lips. I now use this on my hair as well, An Amazing Product!!!
:*¨¨*:•. •:*¨¨*:•   Wrinkles Long Gone.. By Aisha M.
Since I turned 30, I've noticed fine lines, especially around my jaw and eye brows.  I used to have oily skin growing up, but as I got older, my skin has started drying up.  I was searching for an all natural oil to add to my skin that would not cause acne as well. Ever since I started this, I've seen an amazing improvement.  I use this only once at night before bed, and I wake up with a refreshed and wrinkle free look each morning.  I use this less in the summer when my skin is oilier.
:*¨¨*:•. •:*¨¨*:•   Best Skin Oil I have ever Used.  By  Nabila N
The minute I applied the oil to my skin it felt silky smooth. The ingredients are amazing as well. It has a combination of over 10 of the best oils. Works great on hair as well.
Ingredients:
Olive Squalane Oil, Avocado Oil, Almond Oil, Grapeseed Oil, Moringa Oil, Jojoba Oil, Rosehip Oil, Argan Oil, Apricot Oil, Carrot Seed Oil, Red Raspberry Oil, Vitamin E (Alpha Tocopherol), Vitamin A, Coenzyme Q10.
Directions: Apply 1-2 drops to the desired area.  May be applied throughout the day or as needed.
100% MONEY BACK GUARANTEE -WORKS OR YOUR MONEY BACK – Manufacturer's Guarantee: We back our products up with a 365-day hassle-free money back guarantee, no matter where you buy our product. There is absolutely no risk to you when you order now! If you are not completely satisfied, simply contact us and we will give you a full refund, no questions asked. Our #1 priority is to make sure our customers are completely happy.
**All Skin Beauty Solutions Skincare products are backed by our 30 day satisfaction guarantee**
High Quality, Low Price– We don't spend much money advertising, so we keep our costs down and can pass those savings onto you!
MADE IN USA Skin Beauty Solutions Products Are Proudly Formulated Right Here In the USA in an FDA Registered Laboratory and Are Never Tested On Animals – Cruelty Free
Skin Beauty Solutions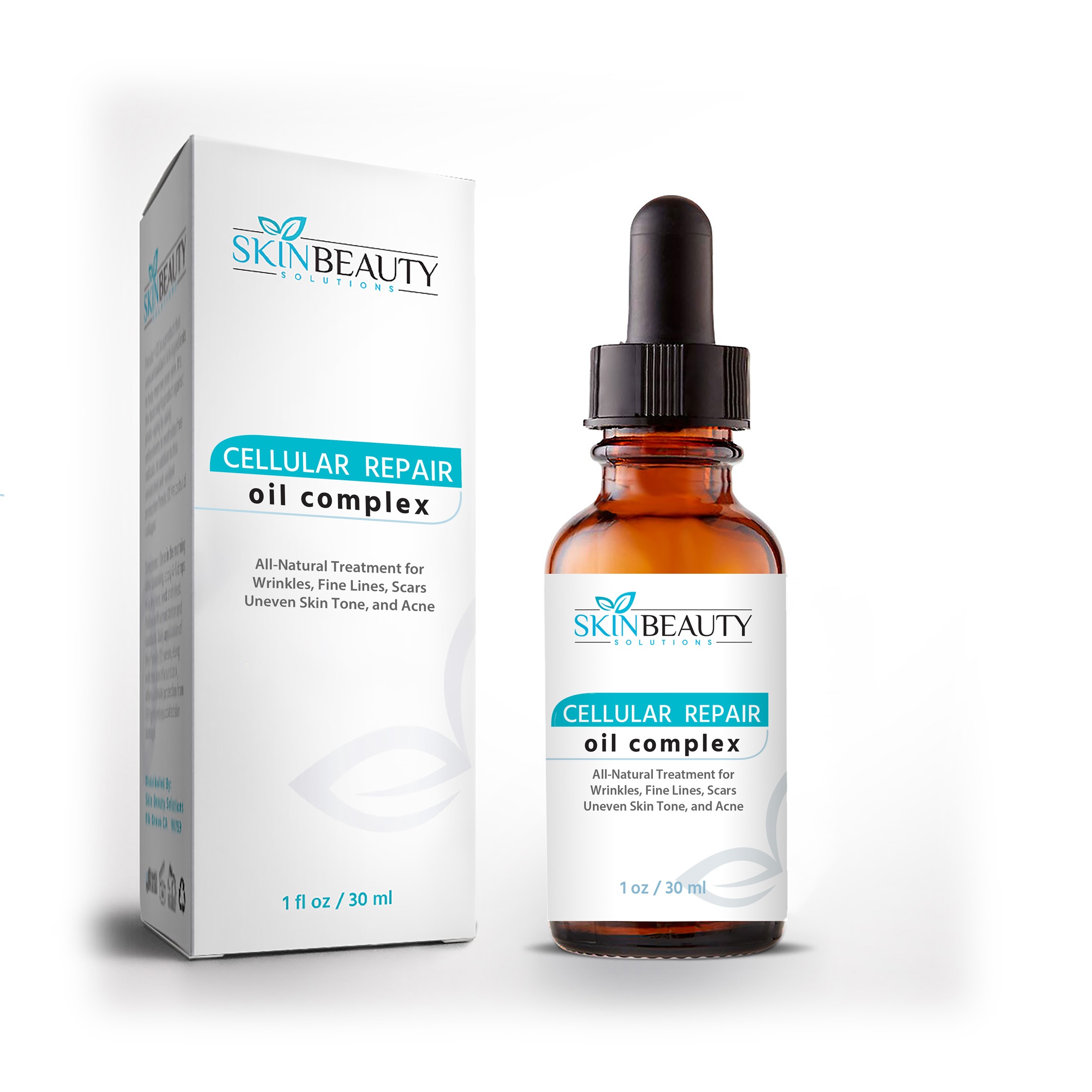 Rating





Brand Name
Product Name
Skin Oils Anti Aging Face
Price
Product Availability