Squalane Oil –All Natural Olive Derived 100% Pure Ordinary Squalane Oil.  Great for Face, Body and Hair. Natural Moisture For Mature, Dry and Dull Skin #1 Most Effective Squalene Oil
Want a more Bright, Healthy, Glowing and Vibrant skin, then why not try our great All Natural Squalane Oil
This is Truly a Facelift in a Bottle
All Natural Moisturizer
Does Not Clog Pores
Great For Sensitive Skin
Proven to be Hypoallergenic
Great for all skin types
Skin Types:
Mature Wrinkled Skin
Dull Skin
Age Spots or Discoloration
Unhealthy-looking Skin
Dry Skin
What Is Squalane Oil?
Squalane, naturally present in the skin and increasing during adolescence to a peak at about age 25 (although recently this has dropped to 23) and drops rapidly thereafter. From this point some replenishment is required.
Squalane is not new to your skin, for our body produces a small amount. However, most people do not synthesize enough of this vital oil, which can lead to rough, dry aging skin. Because Squalane oil is so fine it is absorbed deep into the skin leaving no oily film-with amazing quickness. This smooth, deep penetration assists in the acceleration of new cell growth. It also helps to discourage the growth of bacteria that can block normal cell development.
A few drops of Squalane applied to the skin will keep the skin moist and wrinkle-free.
Benefits Of Squalane Oil:
Boosts Cell Regeneration and Oxygenation
Helps prevent the formation of "age spots"
Heals chapped /cracked Skin
Helps prevent UV damage to skin
Helps skin to retain moisture
Helps reduce the appearance of wrinkles
Imparts relief to dehydrated and ultra-sensitive skin
Softens the most rough-textured skin and leaves no oily residue
Helpful in counteracting conditions of eczema, psoriasis, and post-operative skin.
Highly Stable
It can be applied throughout the day to soften dry, scaly spots.
It can be used under make-up for a flawless application and as a base to maximize the effects of moisturizers.
Squalane is also an ideal addition to nighttime facial treatments or other formulations.
Customer Reviews (Verified Purchases)
:*¨¨*:•. •:*¨¨*:•.– Light and Dry Oil – By Lina May 9, 2018
Very light and dry oil. It doesn't make my face oily. One or two drops usually does it. Much lighter than Jojoba oil. Great for oily skin. I've been using this for several years.
:*¨¨*:•. •:*¨¨*:•.– Facial Moisturizer- By Kati February 3, 2017
I ordered based on reading about the product and the reviews and am very happy with the transaction,the product, and the speedy delivery.
Thank You
 :*¨¨*:•. •:*¨¨*:•.–  Awesome for Dry and Aging Skin – By Andrea August 1, 2017
Totally awesome for my dry aging skin. And a much better price than expensive creams with similar ingredients which were left my skin too dry.
Ingredients:  Pure Olive Squalane Oil
Directions: Using fingertips, apply 2-3 drops to entire face, neck and chest. Dry skin types may wish to apply a cream to seal in the moisture. Safe to apply A.M. or P.M.
100% MONEY BACK GUARANTEE-WORKS OR YOUR MONEY BACK – Manufacturer's Guarantee: We back our products up with a 60-day hassle-free money back guarantee, no matter where you buy our product. There is absolutely no risk to you when you order now! If you are not completely satisfied, simply contact us and we will give you a full refund, no questions asked.  Our #1 priority is to make sure our customers are completely happy.
High Quality, Low Price– We don't spend much money advertising, so we keep our costs down and can pass those savings onto you!
MADE IN USA – Skin Beauty Solutions Products Are Proudly Formulated Right Here In the USA in an FDA Registered Laboratory and Are Never Tested On Animals and are always Cruelty-Free
Skin Beauty Solutions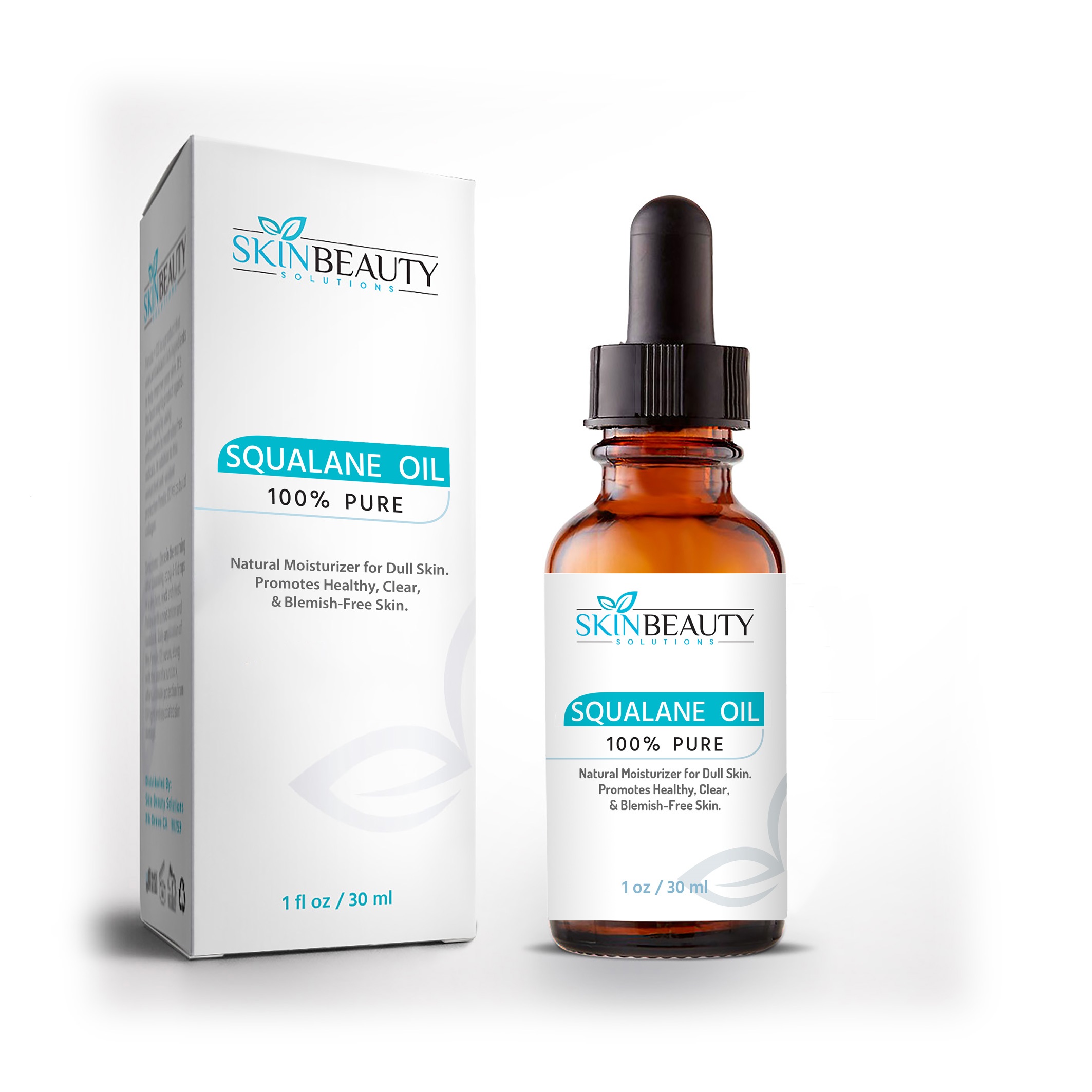 Rating





Brand Name
Product Name
Pure Ordinary Squalane Oil
Price
Product Availability