Hydrating B5 Gel with Hyaluronic Acid + Potent Vitamin B5 Panthenol -Leaves skin feeling supple, hydrated and healthy-looking. Oil-Free. Diminish wrinkles and soften a rough texture for a healthier, more youthful appearance.  #1 Most Effective Hydrating B5 Gel – 100%  Satisfaction Guaranteed (compare to SkinCeuticals)
Benefits:
Promotes Tissue Repair
Minimizes the Signs of Aging
Oil-Free
Skin Types: Mature, Sensitive, Dry, Oily, Combination, and Normal Skin.
Skin Beauty Solutions Hydrating B5 Gel enhances the benefits of your daily moisturizer while fighting the signs of aging. This gel works to diminish wrinkles and soften a rough texture for a healthier, more youthful appearance. The formula also helps repair tissue damage while nourishing the complexion. Its silky texture absorbs quickly, leaving the skin feeling soft, supple and smooth. With daily use, this anti-aging product encourages a firmer and more refined look.
Packed with potent ingredients, this hyaluronic acid gel moisturizes while it repairs the damage. Hyaluronic acid is natural hydration that is capable of holding up to 1,000 times its own weight in water. This ingredient effectively binds moisture to the skin, repairing a dry, mature complexion. Hydrating B5 Gel also has vitamin B5 to replenish the skin with essential nutrients and help encourage tissue repair. Together, these key ingredients work to provide a healthy and beautiful look. Trust this moisturizing serum to rejuvenate dull and tired skin.
Enriched with vitamin B5, known to help with tissue repair, Hydrating B5 Gel replenishes nutrients the skin needs to feel smooth and appear younger.
This moisture-enhancing gel contains hyaluronic acid, the body's natural hydrator, to bind moisture to the skin. Hydrating B5 Gel is recommended for use with vitamin C treatments that will help maximize the benefits of your daily moisturizer.
What is Vitamin B5?
Vitamin B5 is a humectant effective at counteracting the dryness that occurs in aging skin and increases the moisture retention capacity of the skin which allows dry skin to stay supple and elastic longer. It is anti-inflammatory and stimulates skin regeneration. Vitamin B5 improves the condition of the skin's moisture barrier, a function considered by dermatologists as critical to healthy skin.
Customer Reviews (Verified Purchases)
:*¨¨*:•. •:*¨¨*:•.– wouldn't be without it – By Lina May 9, 2013
I wear this after applying my vitamin C serum. It keeps my skin firm and hydrated without feeling greasy. I apply a 41 spf tinted moisturizer sunblock after that and I am ready for the day, with or without make-up.
:*¨¨*:•. •:*¨¨*:•.– great!, – By Kati February 3, 2013
The best thing for really dry skin. My skin is plump and moist and looks great! Im receiving so many compliments. People are telling me they think I'm 10 years younger than i actually am!
:*¨¨*:•. •:*¨¨*:•.– Love it!!!!,- By Andrea August 1, 2013
This product is excellent even for people with very sensitive skin. This has given my face the moisture it needed without no irritation or greasy feeling. I love this product an will now will be using it on a regular basis.
:*¨¨*:•. •:*¨¨*:•.–Good Product -By Abigail  October 14, 2014
I'm 34, and live in Vermont. My skin is very dry naturally, and the cold/dry winters do not help. I also use retin-a, leaving my skin even drier, which can be hard to manage. I use this in the mornings along with cetaphil moisturizer and it really does help. I apply after washing my face, wait 10 to 15 minutes, then put on moisturizer and sunscreen.
Ingredients:  Water, Sodium Hyaluronate, Pantothenic Acid, Phenoxyethanol
Directions: Using fingertips, apply 2-3 drops to entire face, neck, and chest. Avoid the eye area. Dry skin types may wish to apply a cream to seal in the moisture. Safe to apply A.M. or P.M.
100% MONEY BACK GUARANTEE-WORKS OR YOUR MONEY BACK – Manufacturer's Guarantee: We back our products up with a 60-day hassle-free money back guarantee, no matter where you buy our product. There is absolutely no risk to you when you order now! If you are not completely satisfied, simply contact us and we will give you a full refund, no questions asked.  Our #1 priority is to make sure our customers are completely happy.
High Quality, Low Price– We don't spend much money advertising, so we keep our costs down and can pass those savings onto you!
MADE IN USA – Skin Beauty Solutions Products Are Proudly Formulated Right Here In the USA in an FDA Registered Laboratory and Are Never Tested On Animals and are always Cruelty Free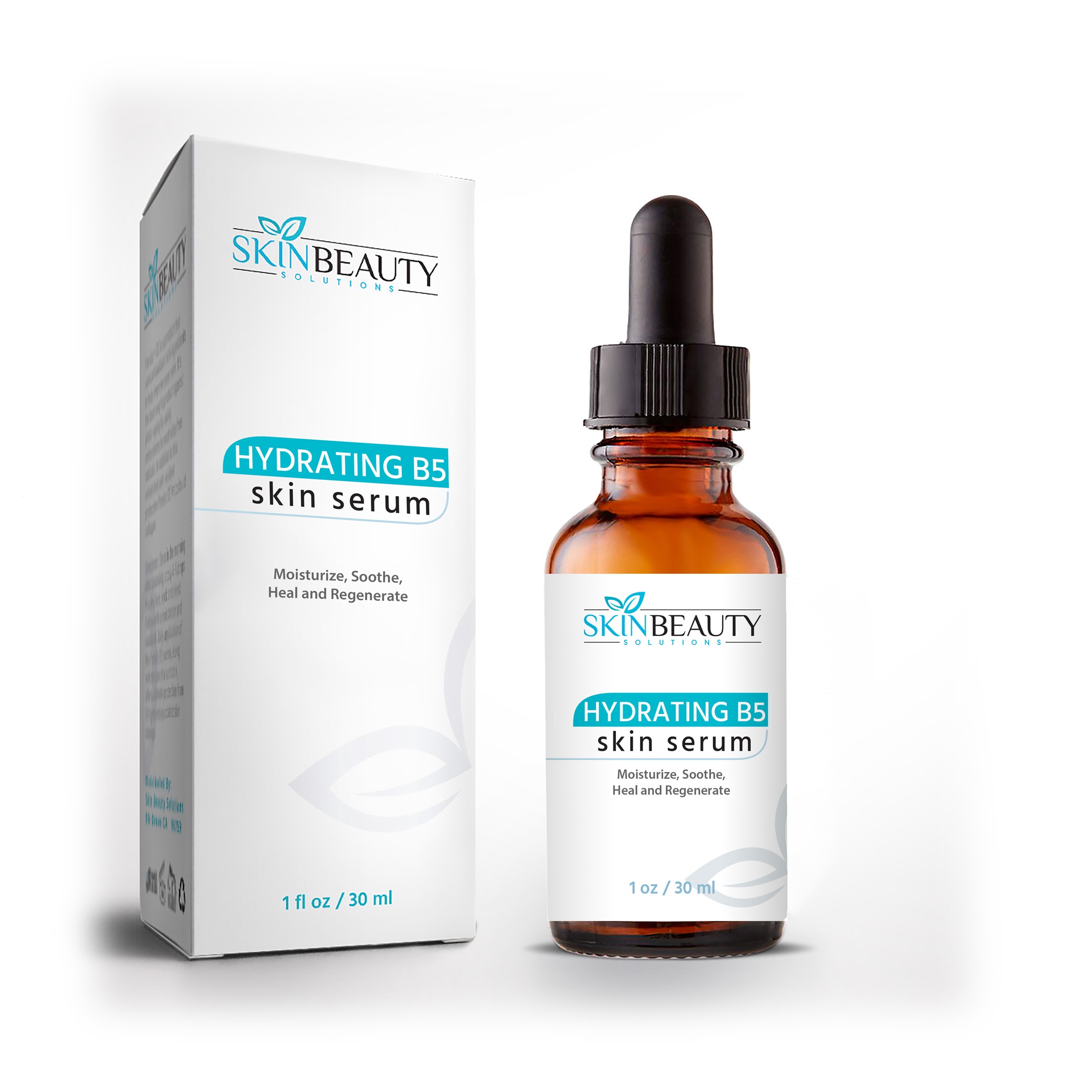 Rating





Aggregate Rating
no rating
based on
0
votes
Brand Name
Product Name
Price
Product Availability