NIACINAMIDE 5% B3 Face Serum Advanced Formula with 5% Niacinamide Vitamin B3 for Younger, Plumper, Firmer Skin. Organic & Natural Base.  Organic Content: 62%
5% Vitamin B3 (Niacinamide) Skin Serum – for Younger, Firmer, Plumper Skin – great for Acne and Hyperpigmentation. Organic & Natural Base Serum
Problem Type: Acne, Dry skin and Wrinkles
Purpose:  Skin Lightener, Hyperpigmentation, Age Spots, and Acne Spots
Skin Types: Combination,   Mature, Oily skin, Dry skin, Sun Damaged Skin
Benefits Of Vitamin B3:
Younger, Plumper, Firmer Skin
Excellent Skin Lightening Agent
Healthy Robust Skin
Fights Wrinkles and Lines
Reduces Puffiness and Under Eye Circles
Soothes Damaged Skin
Protects From Moisture Loss
Refreshes and Purifies Skin
Prevents Acne
Organic Content: 62%
In general, most individuals saw results after 12 weeks of daily usage (and saw a reduction of 35-68% of pigmentation).
Like with most other skin lightening compounds, Niacinamide has an inhibitory effect and in order to get the most out of it, you must be wearing sunscreen every day and exfoliate often to ensure a complete melanin inhibiting process
Reviews (Verified Purchases)
•:*¨¨*:•. •:*¨¨*:•. Great overall for skin care
By Melanie February 20, 2013
My blemishes and discolorations cleared up in about 3 weeks. I have used more expensive products and this simple serum is by far the most effective. A little goes a long way. I use an extremely small amount. It will stimulate gentle exfoliation. I use morning and nights. The product seems to last for at least 60 days if you keep in mind that all you need is a very small amount. Just a dab on each cheek and smooth over entire face.
 •:*¨¨*:•. •:*¨¨*:•. Great moisturizer
By Melinda on March 8, 2012
I use this as my last step at night and have noticed even toned skin when I wake up in the morning. My skin doesn't feel as tight after washing and my pores look slightly smaller, but that could also be due to the ultrasonic skin spatula I've been using once a week in combination with this serum. I've used Clindamycin as a teen to help with breakouts and read that niacinamide was used to compare results in a study done by P&G. I don't really suffer from huge breakouts except for the occasional monthly irritation that creep up around my forehead and chin area.
I received this just in time and have noticed a reduction in clogged pores and whiteheads. Again, I'm not sure if it's this alone or the combination of cleaning my pores well and using this product. It hasn't clogged my pores or caused any irritation and is super hydrating. My skin feels supple and smooth to the touch. It will probably take a few more weeks to notice any fading in discoloration. I'll definitely repurchase.
 •:*¨¨*:•. •:*¨¨*:•. great product
By Melissa on January 16, 2012
my face looks so much better after a week of using this product. the bags under my eyes are are going away and my face feels velvety smooth. my pores are closing closing out also. good product. will buy again.
 •:*¨¨*:•. •:*¨¨*:•. No more turkey neck!!
By Donna March 15, 2014
Love this stuff. I was skeptical at first but I saw an article on the Dr Oz show that spoke of how vitamin b3 cream can plump the skin and decrease wrinkles. I tried this cream, after 5 days my "turkey neck" is gone, and my crows feet are very much diminished. I will be buying this on a regular basis. I use it twice a day after toner. It's awesome.
 •:*¨¨*:•. •:*¨¨*:•.– On My Second Bottle
By Sharon on June 29, 2014
Love this stuff and my face has gotten firmer and the pores smaller. I;m on my second bottle and don't plan on stopping!
Directions: Apply serum after cleansing and toner. Place a pea-sized amount of serum onto fingertips. Warm the serum between your hands and spread evenly over your face without pulling down on the skin. In every step of skin care always use circular, upward motions with a gentle touch on your face. Don't help gravity by tugging down on your skin and remember that the skin on your face, especially around the eyes, is very delicate. The serum should be completely absorbed by your skin within 5 minutes. Your skin should feel soft, but not oily. If it feels like you have a mask on, you have used too much serum. Remember that our serums are concentrated. Follow the serum with a lotion or crème.
Ingredients: Aloe Barbadensis (Organic Aloe) Leaf Juice, Glycerin, Niacinamide (Vitamin B3), Emulsifying Wax NF, Persea Gratissima (Avocado) Oil, Phenoxyethanol, Tocopherol (Vitamin E), Azadirachta Indica (Organic Neem) Seed Oil, Rosmarinus Officinalis (Rosemary) Leaf Extract, Sodium Hyaluronate (Hyaluronic acid), Xanthan Gum, Tetrasodium EDTA, (May contain sodium bicarbonate and/or citric acid as pH adjusters).
100% MONEY BACK GUARANTEE -WORKS OR YOUR MONEY BACK – Manufacturer's Guarantee: We back our products up with a 60-day hassle-free money back guarantee, no matter where you buy our product. There is absolutely no risk to you when you order now! If you are not completely satisfied, simply contact us and we will give you a full refund, no questions asked.  Our #1 priority is to make sure our customers are completely happy.
High Quality, Low Price– We don't spend much money advertising, so we keep our costs down and can pass those savings onto you!
MADE IN USA – Skin Beauty Solutions Products Are Proudly Formulated Right Here In the USA in an FDA Registered Laboratory and Are Never Tested On Animals and are always Cruelty Free
Skin Beauty Solutions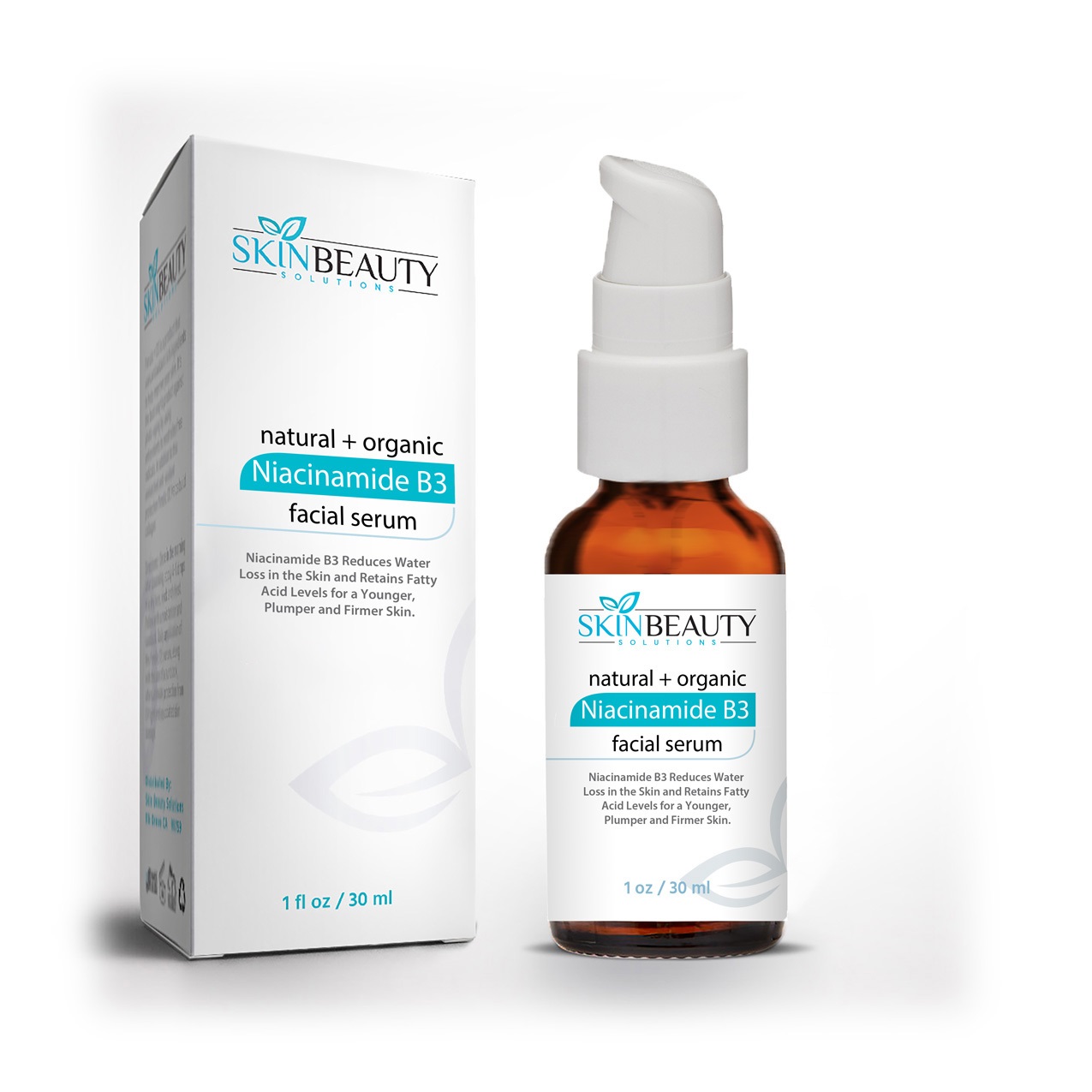 Rating





Brand Name
Product Name
Face Serum Advanced Formula
Price
Product Availability