SKIN LIGHT- Hyaluronic and Kojic Acid Brightening Skin Serum-Treat Melasma and decrease the appearance of scars sun damage and dark spots. With Glycolic acid, Salicylic acid, MSM, Licorice Root Extract | Naturally Derived & Organic
The Most Effective Skin Brightening & Whitening Serum MAXIMUM STRENGTH-See results in less than a month.
Best Anti-Wrinkle, Anti-Blemish & Skin Lightening Serum-Plus added Licorice Root Extract, Kojic Acid, Glycolic Acid, Salicylic Acid, Hyaluronic, and MSM-Contains No Parabens, No Hydroquinone, – Vegan Product Formulated to Plump, Smooth, Tone, Rejuvenate, Strengthen and Hydrate Your Skin, and to Fill Fine Lines & WRINKLES – Safe for Pregnant & Nursing – Made in the USA – Satisfaction 100% GUARANTEED
Natural skin brighteners, clinically proven to be more effective and safer than hydroquinone, are the key to this phenomenal serum. MSM helps drive the product to the layers of the skin where miniscule scar tissure builds up and skin clarity is compromised. The chirraly correct and natural skin brighteners in this product make photo damage and aging skin a thing of the past. Hyaluronic acid helps hydrate and moisturize the skin. The result, more youthful integrity for a younger, more even toned complexion. Safe for daily use.
Hyaluronic acid is well known for its skin benefits, especially alleviating dry skin, reducing the appearance of fine lines and wrinkles and speeding up wound healing
Glycolic Acid is one of the best skin exfoliates on the market,  effectively removing the outermost layer of dead cells from the complexion, revealing brighter, fresher skin.
MSM  helps reduce inflammation, which can damage skin cells and cause signs of premature aging like wrinkles.
Kojic acid is used widely in health and beauty products to lighten the skin. It's used to treat skin conditions, such as sun damage, scars, and age spots. Kojic acid works by blocking tyrosine from forming, which then prevents melanin production. Decreased melanin production may have a lightening effect on the skin.
Licorice root is recognized in brightening the skin and its ability to even out skin tone, making it an especially treasured ingredient in their beauty rituals. Consistent use of licorice extract over time has been known to fade dark spots and blemishes and lighten skin. It can also reverse darkening of scars, which are fibrous skin tissues that remain when an injury hasn't completely healed. Licorice extract is also a good natural substitute for hydroquinone, which causes adverse reactions in some users.
Product Reviews (verified purchases)
:*¨¨*:•. •:*¨¨*:•.Amazing product! Saved my skin
By Laila on May 11, 2015
This is quite an amazing product. Winter left my skin looking really dull. I had acne spots on top of that. Needless to say I needed a miracle to save it all and prepare my skin for spring and summer. I decided to avoid going the normal route and get stuff from the department store. Nothing I got from there ever showed me the results I wanted anyway. I got this product though and thought I'd give it a try. It's absolutely wonderful! I was so pleasantly surprised. Within a week I started seeing my skin becoming brighter and healthier looking. My acne spots started to clear up. I'm SO excited to keep using this, it will deliver amazing results in just a few more weeks. Thank you for making this product!
Usage Information:
Apply to fingertips and massage into skin in a circular motion.
For best results, apply a moisturizer and SPF30+ to further enhance skin lightening results and soothe and nourish skin. If Skin White is used regularly, you should see the improvements in a matter of 1-5 months. For some people this period can be longer or shorter, depending on their particular skin type.
Skin White is effective for any skin type or tone. Oily skin might take longer to show dramatic results. Use twice a day on oily skin; on dry and sensitive – once a day at night. If your skin is oily, you may want to use one of the peels (Alpha Hydroxy Peel, or Lactic Acid peel) before the application of Skin White – to exfoliate dead cells and remove oily residues.
Applying a peel to the skin can dramatically turn over the skin's cells – shedding dead and damaged skin and replacing it with new, younger softer looking skin that has a more even skin tone and more youthful look. Dark spots and uneven skin tone can still persist even with more youthful and younger looking skin.
To prevent the darkening process from occurring, Keep in mind, that even when you see an improvement, you need to avoid the sun as a major factor of skin discoloration. Wear sunblock and try to cover exposed areas: use hats, long sleeves, and pants, gloves.
Ingredients: Aqua (Deionized Water), Hamamelis Virginiana Water (Witch Hazel), Cassia Angustifolia Seed (Plant Based Hyaluronic Acid), Glycerin (Glycerin (Kosher Vegetable)), Organic Aloe Barbadensis Leaf Juice (Aloe Vera) Dimethyl Sulfone (MSM), Ganoderma Lucidum (Organic Reishi/ Kojic Acid) Extract, Glycolic Acid, , Salix Alba Bark (Organic Willow Bark/ Salicylic Acid) Extract, Pimpinella Anisum (Organic Anise) Extract, Cochlearia Armoria Root (Horseradish ) Extract, Glycyrrhiza Glabra Root Extract (Organic Licorice) Extract, Schisandra Chinensis (Organic Schisandra) Extract, Melissa Officinalis (Organic Lemon Balm) Extract, Foeniculum Vulgare (Organic Fennel) Extract, Panax Quinquefolius Root (Organic Ginseng) Extract, Melissa Officinalis Seed Oil (Melissa Essential Oil), Simmondsia Chinensis Seed (Organic Jojoba) Oil, Tocopheryl Acetate (Vitamin E), Organic Centella Asiatica Extract (Gotu Kola Extract), Equisetum Arvense (Horsetail) Arvense Extract, Geranium Maculatum Extract (Wild Geranium), Taraxacum Officinale Extract (Dandelion Extract), Hydroxyethyl Ethylcellulose, Carrageenan, Ethylhexylglycerin, Sodium Benzoate, Potassium Sorbate.
(98% Naturally Derived / 72% Organic)
Note: Use only as directed. Avoid contact with the eyes. If irritation persists, discontinue use and consult a physician. It is recommended that prior to exposure to the sun, users cover areas where AHAs have been applied with sunscreen.
100% MONEY BACK GUARANTEE-WORKS OR YOUR MONEY BACK – Manufacturer's Guarantee: We back our products up with a 60-day hassle-free money back guarantee, no matter where you buy our product. There is absolutely no risk to you when you order now! If you are not completely satisfied, simply contact us and we will give you a full refund, no questions asked.  Our #1 priority is to make sure our customers are completely happy.
High Quality, Low Price– We don't spend much money advertising, so we keep our costs down and can pass those savings onto you!
MADE IN USA – Skin Beauty Solutions Products Are Proudly Formulated Right Here In the USA in an FDA Registered Laboratory and Are Never Tested On Animals and are always Cruelty Free
Skin Beauty Solutions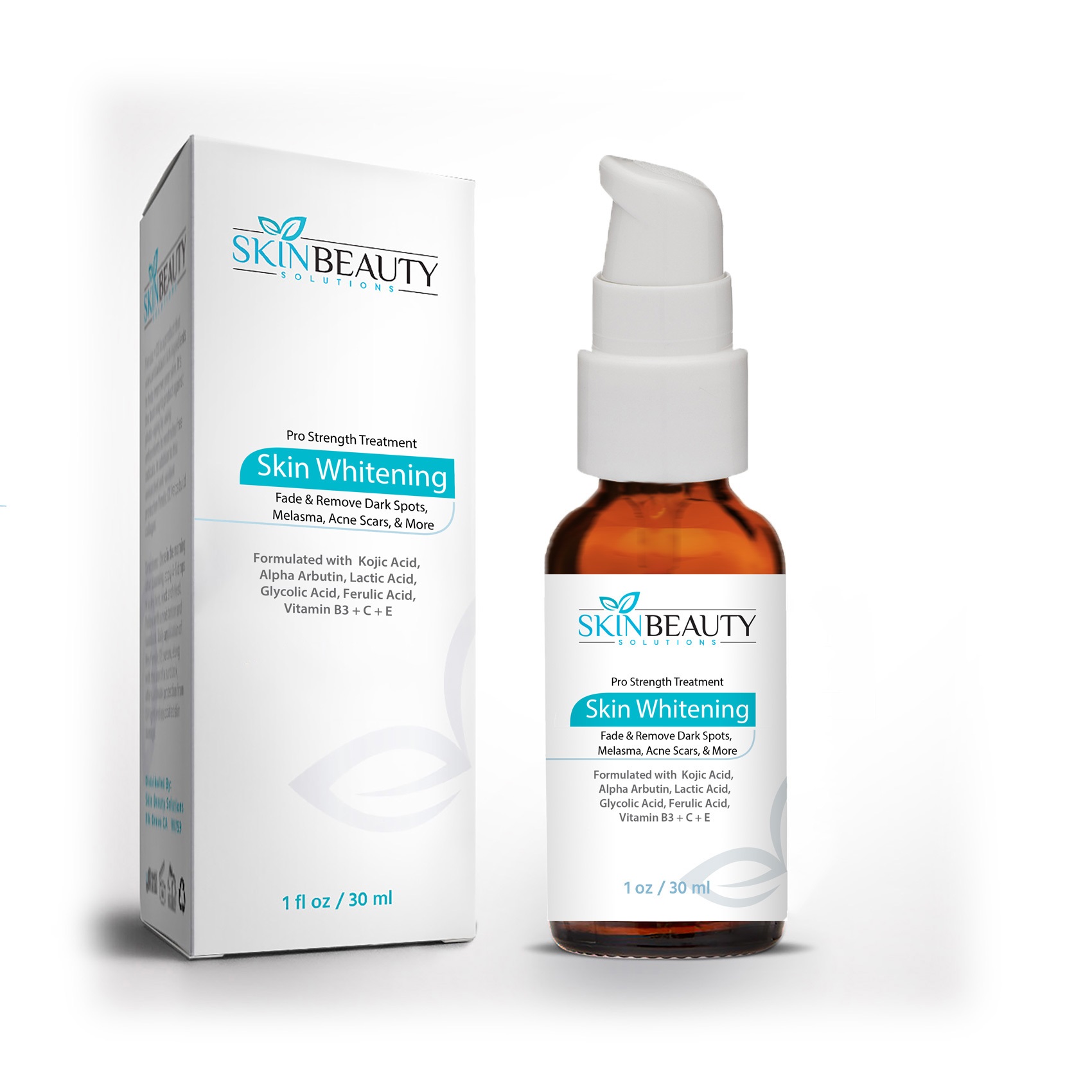 Rating





Brand Name
Product Name
Price
Product Availability