Vitamin C Ester (Ascorbyl Palmitate) Serum –  Skin Lightening , Wrinkles, Acne -Revitalize the look of Tired, Dull Skin with Vitamin C Ester serum, Keeps Your Skin Looking Youthful and Bright.  Organic (67%) & Natural Base. Non-Irritating, and Non-comedogenic.  Just As Effective as L-Ascorbic Acid
Vitamin C (Ester) serum is antioxidant, Fights and protect against free-radical cell membrane damage to restore a youthful appearance and younger looking skin. This super potent serum is easily absorbed to help improve the skin's tone and elasticity, reduce fine lines and wrinkles, and protect against harmful environmental factors resulting in healthier, more radiant and younger looking skin. Recent scientific research has shown that vitamin C is a potent antioxidant that is capable of preventing and even reversing the effects of aging on human skin. Vitamin C (Ester) is a more stable form of Vitamin C that promotes collagen production and fends against free radical damage caused by sun, stress, and the harsh environment.
This Serum is a must for any skin care line. It's formulated to be light, yet brings a high concentration of vitamin C esters to the skin on a daily basis. Vitamin C esters & extracts make this serum luscious. The vitamin C ester absorbs readily into the skin and is used at high concentrations in this line without stinging your skin. Vitamin C esters, vitamin E and various extracts create a synergetic blend that helps fight off the assault your skin encounters on a daily basis from free radicals. The serum gives your skin a fighting chance against the daily harm from elements, age and the sun that your skin receives on a daily basis.
Benefits of Vitamin C Ester:
Vitamin C Ester is an antioxidant and can help reduce skin damage caused by free radicals
Vitamin C Ester is essential for the synthesis of collagen
It moisturizes and softens the skin
It encourages growth of collagen
It exfoliates and cleanses
It helps remove wrinkles / fine lines
Great for those suffering from acne and pimples
Natural & Organic Base. (67% Organic Content)
What is Vitamin C Ester?
C Ester is a water-soluble derivative of vitamin C.  It's nonirritating, and more stable than L-ascorbic acid. Research is also finding that it appears to be just as effective as ascorbic acid in the stimulation of collagen production.
Ester C is a better choice than vitamin C for people with sensitive skin.  (Most vitamin C formulas are highly acidic and therefore produce exfoliation.) It is widely used in various cosmetics for its advantageous properties such as inhibitory effects on melanogenesis, promotion of collagen synthesis, and prevention of lipid peroxidation. Ester C plays an important role in preventing dry skin, sunburn, chloasma and ephelides, and in keeping the skin healthy and young.
C Ester is a derivative of vitamin C that has the same collagen-boosting effect as L-ascorbic acid, but is more stable (it doesn't oxidize as rapidly) and is gentler on sensitive skin. Ester C is becoming more popular in skin-care lines as customers learn of the disadvantages of L-ascorbic acid. However since Ester C does still degrade over time, it is important to keep these products sealed and away from sunlight.
C Ester  gives our skin an anti oxidant boost to fight free radical damage. It is also better absorbed into the skin than pure vitamin C.  An added bonus is that Ester C can be used on all skin types, even sensitive as it has a low irritant effect. This is because unlike pure vitamin C (ascorbic acid) Ester C is not an acid at all.
C Ester will store well, but it is recommended you keep it in the fridge to maximize its shelf life.
C Ester serum is also suitable to use in combination with other skin care products and blends well with vitamin E.
We use 100% Ascorbyl Palmitate (Vitamin C Ester) as the vitamin C source in this product; it is not a mix of other types of Vitamin C.  Non-irritating, and Non-comedogenic.
REVIEWS (Verified Purchases)
:*¨¨*:•. •:*¨¨*:•.– Excellent Vitamin C By Krista M on September 25, 2013
I do weekly peels that help get rid of my old acne scars, blackheads, ect, and although I love my moisturizer, I kept waking up feeling that my face was a raisin instead of dewey and rehydrated. I got this serum and I absolutely love it, the bottle recommends it for nighttime use but I'll admit–I've used it in the morning sometimes for an extra boost. I've always taken good care of my skin and am trained in Obagi as well as SkinCeuticals but here's a cheaper option that you won't regret.
Great product, so-so dispenser.
:*¨¨*:•. •:*¨¨*:•.– Effective Product By Tracy C. Haire on March 18, 2014
This stuff is truly amazing. My skin looks better than it has in years.
:*¨¨*:•. •:*¨¨*:•.– Wonderful Vitamin C By ZJ on March 3, 2015
One of the best Vitamin C treatments with an excellent price. I have paid over $120 both for other vitamin c on Sephora and other places and was pleasantly surprised on an excellent value.. Definitely a great product. Highly recommended for the Vitamin C fans.
Fast delivery & fast results. Uneven skin tone is …
:*¨¨*:•. •:*¨¨*:•.– Comes with Results By Ariel on October 14, 2014
Fast delivery & fast results. Uneven skin tone is balancing out. Sagging skin markedly more firm. Even the puffy eyes seem less puffy as a result of the tightening effect. Scars significantly less noticeable & an overall healthier look to my face & it's not even been a week yet!
 Ingredients:  
Aloe barbadensis (Organic Aloe Vera) Juice, Vegetable Glycerin, Rosa mosqueta (Rosehip) Seed Oil, Emulsifying Wax, Ascorbyl Palmitate (Vitamin C Ester), Vaccinium macrocarpon (Organic Cranberry) Extract, Rubus idaeus (Organic Red Raspberry) Extract, Vanccinum angustifoilium (Organic Wild Blueberry) Extract, Tocopherol (Vitamin E), Phenoxyethanol, Ascorbic Acid (Vitamin C), Salix nigra (Black Willowbark) Extract, Rosmarinus officinalis (Rosemary) Oleoresin, Azadirachta indica (Neem) Oil, Tetrasodium EDTA, Citric Acid
Directions for use: Apply serum on face and neck every morning and/or night after you cleanse and tone. Place a pea sized amount of Ester C Serum onto fingertips. Warm the serum between your hands and spread evenly over your face without pulling down on the skin. In every step of skin care always use circular, upward motions with a gentle touch on your face. Don't help gravity by tugging down on your skin and remember that the skin on your face, especially around the eyes, is very delicate. The serum should be completely absorbed by your skin within 5 minutes. Your skin should feel soft, but not oily. If it feels like you have a mask on, you have used too much serum. Remember that our serums are concentrated. Follow the serum with a lotion or crème.
100% MONEY BACK GUARANTEE-WORKS OR YOUR MONEY BACK – Manufacturer's Guarantee: We back our products up with a 60-day hassle-free money back guarantee, no matter where you buy our product. There is absolutely no risk to you when you order now! If you are not completely satisfied, simply contact us and we will give you a full refund, no questions asked.  Our #1 priority is to make sure our customers are completely happy.
High Quality, Low Price– We don't spend much money advertising, so we keep our costs down and can pass those savings onto you!
MADE IN USA – Skin Beauty Solutions Products Are Proudly Formulated Right Here In the USA in an FDA Registered Laboratory and Are Never Tested On Animals and are always Cruelty Free
Skin Beauty Solutions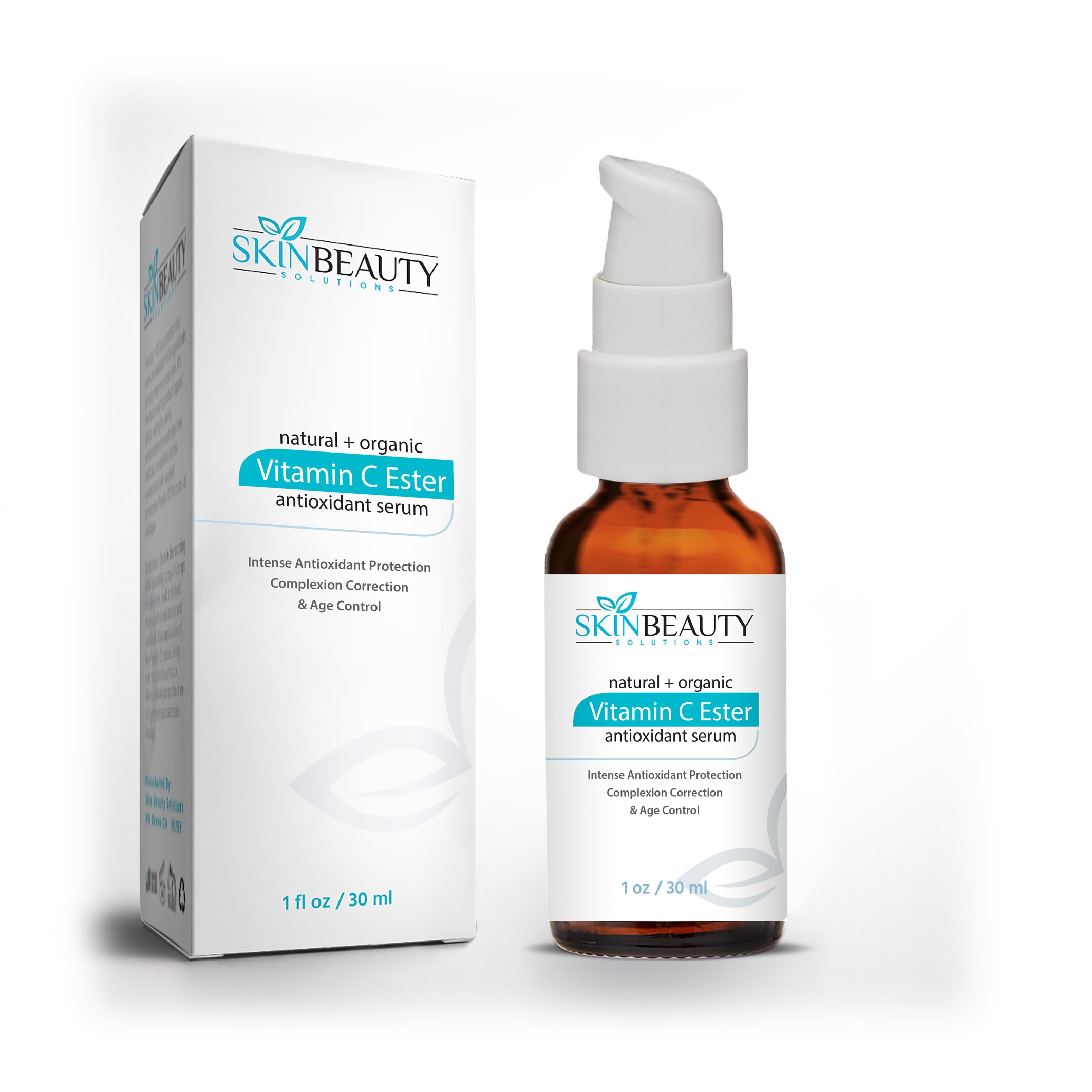 Rating





Brand Name
Product Name
Price
Product Availability