Facial Yellow Taklon Hair Treatment  Fan Mask Brush and Applicator
For use with Glycolic Lactic TCA Skin Chemical Peels- Small Taklon
Taklon Hair Facial Treatment Fan Brush
Bristles length:  1.5 cm
Handle: 17 cm
Bristles are 100% Taklon hair.
This Mask Brush and Applicator is a soft bristle brush and great for many types of applications, including skin peels, masks, and more.
Wooden White Handle Taklon is perfect for applying Glycolic Acid and Lactic Acid products.
Individually packed in a plastic sleeve.  Easy clean up with soap and water.
To clean – thoroughly rinse off any product remaining on the bristles or brush handle.  Soak in a disinfectant solution, and if desired, place in a UV sterilizer.
Product Reviews (verified purchase)
:*¨¨*:•. •:*¨¨*:•.Almost works too well for TCA-  By Grace H.
Before trying my TCA with this brush I had used folded paper towels…the difference was extreme!
I guess the paper towels must have absorbed most of the tca, because when I put on with this brush the peel was much faster and stronger.
It's a great brush for makeup too, for applying blush or bronzer.
:*¨¨*:•. •:*¨¨*:•.Perfect – By Erika Y.
I got this to apply glycolic acid peels, and it works great for that. It applies the product evenly, and has just the right coverage area. It gets the product under my eyes well and in the creases of my nose. I decided to try it for other applications, like applying clay masks and such, and it works amazingly for that as well. My masks have never gone on so evenly and smoothly. Great product. Great price.
:*¨¨*:•. •:*¨¨*:•.  Buy This for Peels – By Susan Gardner
You definitely need this and it is perfect for easy coverage of entire face including the lines around your mouth. And my favorite Gel Peel is the Perfect Image Salicylic Acid 20% Gel Peel enhanced with Tea Tree Oil and Green Tea Extract. Read my review on that product. These 2 products have changed how I feel about my late 40's…
100% MONEY BACK GUARANTEE-WORKS OR YOUR MONEY BACK – Manufacturer's Guarantee: We back our products up with a 60-day hassle-free money back guarantee, no matter where you buy our product. There is absolutely no risk to you when you order now! If you are not completely satisfied, simply contact us and we will give you a full refund, no questions asked.  Our #1 priority is to make sure our customers are completely happy.
High Quality, Low Price– We don't spend much money advertising, so we keep our costs down and can pass those savings onto you!
MADE IN USA – Skin Beauty Solutions Products Are Proudly Formulated Right Here In the USA in an FDA Registered Laboratory and Are Never Tested On Animals and are always Cruelty Free
Skin Beauty Solutions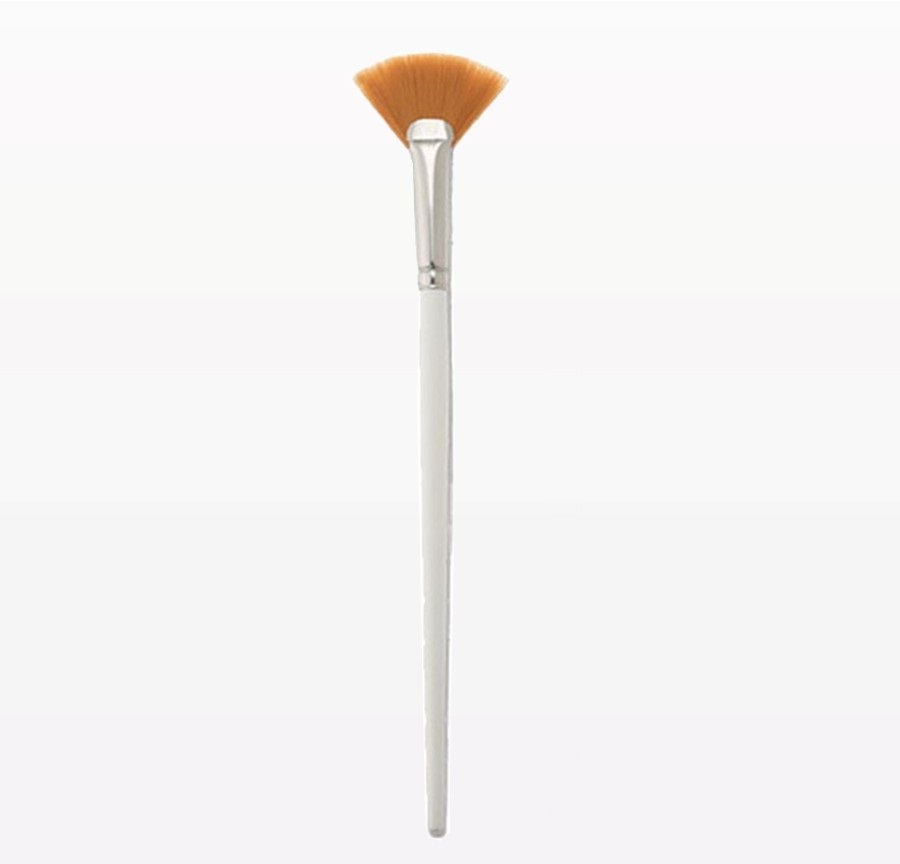 Rating





Brand Name
Product Name
Fan Mask Brush and Applicator
Price
Product Availability