GLYCOLIC ACID Skin AHA Toners 10% Alpha Hydroxy Acid- Exfoliate and Tone Acne Prone Skin | Light Peel | Paraben Frangrance and Alcohol-Free Oil-Free | Best for Wrinkles Fine Lines Acne Dull Skin
AHA Toners are useful in controlling surface oils and lowering skin's pH, after cleansing. At the same time, they also tighten the open pores of the skin.
AHA Toners are the best used in case of oily skin or combination dry/oily skin.
With the addition of Glycolic acid it can be used as an addition to your skin care regimen and to help decrease the appearance of acne and blemishes, plus promote additional exfoliation along with the use of a Glycolic lotion.
Skin Types:  Sensitive, Mature, Dry, Sun damaged, Oily, Normal and Combination.
pH: 4.5 – 5.5
Alpha-hydroxy acids are commonly found and isolated from fruits of all sorts. That is why they are referred to as fruit acids. For example, malic acid is found in apples, citric acid can be isolated from most citrus fruits and glycolic acid is commonly found in honey and sugar cane. Lactic acid is found in milk that has soured and Tartaric acid can be isolated from fermented grapes (wine).
Glycolic acid works as an exfoliating agent because of its high acidity but easy solubility. When placed on the skin as part of an exfoliating cream or gel, glycolic acid goes under the damaged upper layers of skin and destroys the 'glue', which holds dead skin to the surface. As this dead skin is chemically burned off, the other ingredients carry the individual flakes away and a water rinse neutralizes the remaining acid. The result is a much-smoother skin surface and a more youthful appearance. A secondary benefit is glycolic acid's ability to draw moisturizers into the newly exfoliated skin surface.
One study showed that topical treatment twice a day for 3 months with 5% glycolic acid cream at pH 2.8 affected surface and epidermal changes, while the same treatment, but with a 12% cream reached deeper and influenced both the epidermis and the deeper dermis layer, and resulted in increased epidermal and dermal firmness and thickness. Both showed clinical improvement in skin smoothness and in the appearance of lines and wrinkles. Another study showed that AHAs might thin the outer stratum corneum, but actually end up increasing the overall thickness of the epidermis. This thickening is accompanied by increased synthesis of collagen. It is apparent that alpha-hydroxy acids may do more than just increase exfoliation and skin cell turnover.
Benefits Of Glycolic Acid Peels: 
Fine lines and wrinkles
Sun-damaged skin
Dull, dry complexion
Uneven skin tone
Sun/age spots
Hyper-pigmentation
Large pores
Freckles
Blackheads/whiteheads
Acne scarring
Tightens saggy skin
Stimulates new collagen
Smoother skin texture
Exfoliate and remove surface debris
Which Chemical Peel is Right For You?
10% Glycolic Toner
Great mini-peel for those who have never used a glycolic acid peels before. • This can be used in between peels to maintain results.
35% Light-Medium Peel
For those familiar with skin exfoliates and light-medium strength peeling.
For 30 and older skin beginning to enter the maturing period.
An effective, yet not dramatic peel.
Serious cellular rejuvenation with minimal downtime.
50% Medium-Deep Peel
For skin that can tolerate a stronger Glycolic acid peel
. • Mature-aged, sun-damaged, uneven skin tone and acne scarred skin.
Intermediate strength AHA peel
Previous peels experience a must.
70% Deep Peel
Maximum strength Glycolic peel.
Previous chemical peel experience strongly recommended.
Visible exfoliation and moderate downtime.
Please note this should only be used on feet, hands and other similar areas
May be used for diluting to a lower strength
Ingredients:  Aloe barbadensis (Organic Aloe) Leaf Juice, Glycolic Acid, Citrus aurantium (Orange Blossom) Distillate, Avena sativa (Oat) Extract, Glycolic Acid 10%, Phenoxyethanol, Kosher Vegetable Glycerin, Salix nigra (Black Willowbark) Extract, Polysorbate, Melaleuca alternifolia (Tea Tree) Essential Oil, Tetrasodium Edta, Citric Acid
 Product Reviews(verified purchases)
:*¨¨*:•. •:*¨¨*:•. Great Toner  By Kim Brown
Great toner!! It really cleared up a few blemished on my face and I was complimented on a better complexion after using this product, will definitely get this again.
:*¨¨*:•. •:*¨¨*:•. Clear Skin By Tina Soto
I love this toner. I have been using it for about 6 mos and it keeps my pores clear and prevents breakouts. I would recommend it to anyone looking for a great exfoliating toner at a great price point.
:*¨¨*:•. •:*¨¨*:•.  Love This By Samantha T.
I love love love this product! I wish that they would make a 20%. The only reason I stopped using it was because I need stronger now.
Sunburn Alert: This product contains an alpha hydroxy acid (AHA) that may increase your skin's sensitivity to the sun and particularly the possibility of sunburn. Use a sunscreen, wear protective clothing, and limit sun exposure while using this product and for a week afterward.
100% MONEY BACK GUARANTEE-WORKS OR YOUR MONEY BACK – Manufacturer's Guarantee: We back our products up with a 60-day hassle-free money back guarantee, no matter where you buy our product. There is absolutely no risk to you when you order now! If you are not completely satisfied, simply contact us and we will give you a full refund, no questions asked.  Our #1 priority is to make sure our customers are completely happy.
High Quality, Low Price– We don't spend much money advertising, so we keep our costs down and can pass those savings onto you!
MADE IN USA– Skin Beauty Solutions Products Are Proudly Formulated Right Here In the USA in an FDA Registered Laboratory and Are Never Tested On Animals and are always Cruelty Free
Skin Beauty Solutions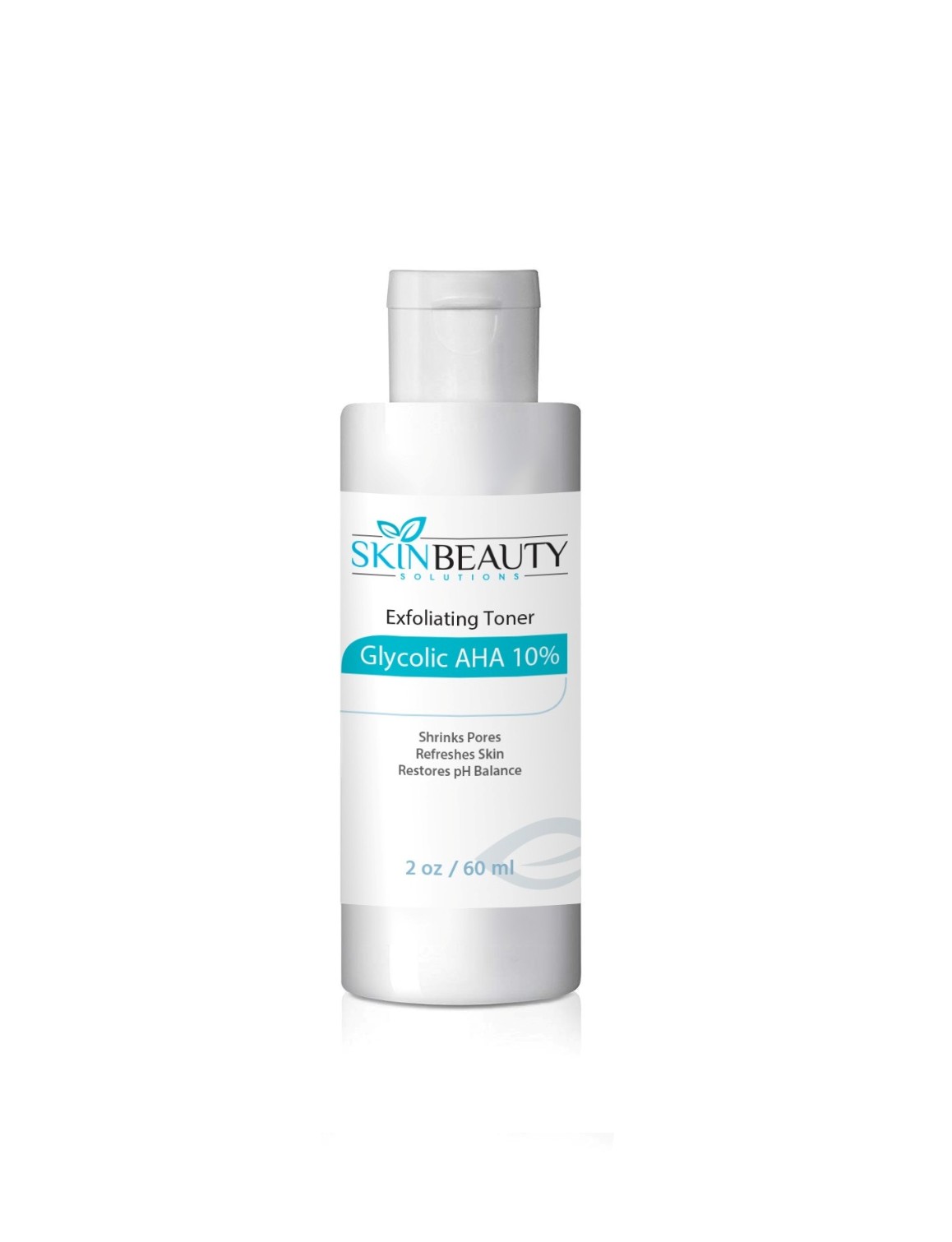 Rating





Brand Name
Product Name
Price
Product Availability